Ottumwa Regional Health Center's Durflinger Honored With American Association of Nurse Practitioners State Award for Excellence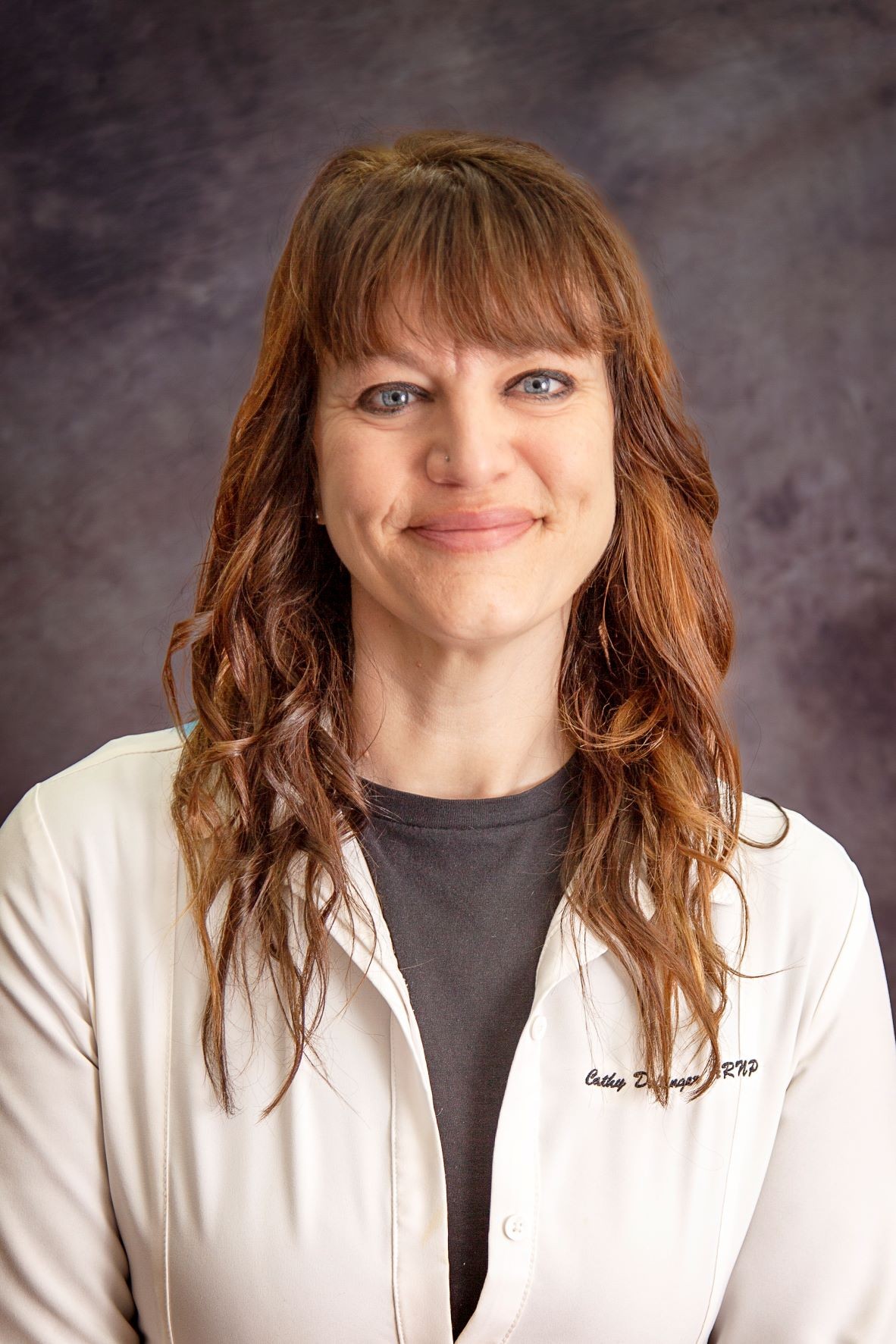 OTTUMWA, Iowa – Feb. 3, 2023 - Ottumwa Regional Health Center (ORHC) announced Catherine Durflinger, ARNP, was selected to receive the American Association of Nurse Practitioners® (AANP) State Award for Excellence. The industry award is granted annually to high-performing nurse practitioners (NPs) and nursing advocates.
The Nurse Practitioners State Award for Excellence recognizes an individual nurse practitioner in each state who has demonstrated excellence in clinical practice and who has contributed to efforts to advance the profile and visibility of nurse practitioners at the state level.
Durflinger has served in her role as a family NP at ORHC since 2018, and she currently practices in the hospital's emergency department. She earned her Master of Science in Nursing degree from Graceland University's School of Nursing in Lamoni, Iowa.
"We are very proud to celebrate this national recognition of Cathy's skill, dedication and leadership as an outstanding nurse practitioner," said Kari Potts, director of emergency services at ORHC. "She is very passionate about the care she provides to her patients, and she is a tireless advocate for them, her colleagues and her profession."
Criteria for the AANP State Award for Excellence include:
Served as a role model for other NPs and NP students.
Demonstrated a commitment to continuous professional development of self and others.
Provided positive impact on patients and colleagues through the establishment of professional relationships with the understanding of diversity, equity and inclusivity in health care delivery.
Utilized innovative strategies to provide a positive impact on patients.
In addition to their industry recognition, AANP State Award for Excellence recipients are also highlighted during the 2023 AANP National Conference, scheduled to take place in New Orleans in June 2023.
About Ottumwa Regional Health Center:
For more than 125 years, Ottumwa Regional Health Center has served the community of Ottumwa, Wapello County and the citizens of Southeast Iowa. We are a regional health center providing a wide range of health services, including emergency medicine, critical care services, medical/surgical, acute rehabilitation, obstetrics, and pediatrics, as well as specialty services such as cardiac catheterization, diagnostic and therapeutic radiological services, wound care, pain clinic, sleep lab, pathology, and more. ORHC's mission is making communities healthier and it is dedicated to being a place where people choose to come for healthcare, physicians want to practice, and employees want to work.
About the American Association of Nurse Practitioners:
The American Association of Nurse Practitioners® (AANP) is the largest professional membership organization for nurse practitioners (NPs) of all specialties. It represents the interests of the more than 355,000 licensed NPs in the U.S. AANP provides legislative leadership at the local, state and national levels, advancing health policy; promoting excellence in practice, education and research; and establishing standards that best serve NPs' patients and other health care consumers. As The Voice of the Nurse Practitioner®, AANP represents the interests of NPs as providers of high-quality, cost-effective, comprehensive, patient-centered health care. To locate an NP in your community, visit npfinder.com. For more information about NPs, visit aanp.org.
Read All Posts