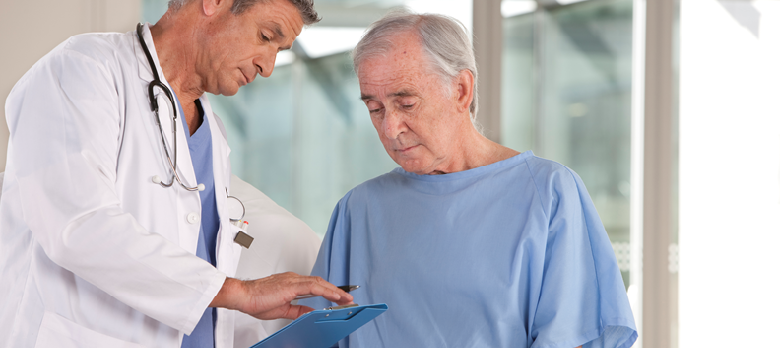 What You Can Do To Make Health Care Safer
Medical care is often miraculous. New medical treatments and cures are achieved every day, and new technologies and medications continue to be available. Your body and your condition can be very complicated. Today's system of care is also very complex. Our healthcare processes and procedures are generally very safe, but accidents happen, and perfect outcomes aren't always achieved. Whether you're a health consumer at home or a patient in the hospital, your safety is the primary goal for everyone.
Ottumwa Regional Health Center incorporates the goals of the Joint Commission on Accreditation of Health Care Organizations and the National Patient Safety Foundation, which promote patient safety. The following suggestions provide several things you can do to help make your healthcare experience safer.
BECOME INFORMED
Seek information about illnesses or conditions that affect you. Read about options and alternative treatment plans.
Choose a doctor, clinic, pharmacy, and hospital experienced in the type of care you require. View our physician directory.
Ask questions of your doctor, nurse, pharmacist, or health insurance company.
Seek more than one opinion. Consult with specialists if indicated.
Speak with others who have undergone the procedure you are considering.
KEEP TRACK
Write down your medical history, including any medical conditions, illnesses, immunizations, allergies, hospitalizations, all medications and dietary supplements, and any reactions or sensitivities you've had.
Write down the names and phone numbers of your doctors, clinics, and pharmacies for quick and easy reference.
WORK WITH THE TEAM
Ensure your caregivers introduce themselves and confirm your identity (ask your name and date of birth, and check your wristband or chart).
Please keep copies of your medical records from previous hospitalizations and share them.
Share your health history with your care team.
Share up-to-date information about your care with everyone who is treating you.
Ensure you understand the care and treatment you'll receive, the medicines' purpose, and side effects.
Pay attention. If something doesn't seem right, if a medication is now a different color or in a different amount, or if a routine has changed, call it to the attention of your doctor or health care professional, and verify that it is correct.
Make sure your caregivers have washed their hands. Don't be afraid to remind a doctor or healthcare professional to do this.
Discuss any concerns about your safety with your care team. If you are taking multiple medications, ask your doctor or pharmacist if it is safe to take them together.
INVOLVE FRIENDS AND FAMILY
Ask a friend or family member to assist if you cannot observe or participate fully in your care. They can accompany you on appointments or stay with you and help you to ask questions, understand all instructions, and communicate your preferences.
Review consents for treatment with that friend or family member before you sign them, making sure you both understand precisely what you agree to.
FOLLOW DIRECTIONS
Be sure you receive all instructions in writing and that you can read and understand them and have them explained verbally.
Make sure you can read the handwriting on any prescriptions.
Take medications exactly as prescribed.
Use home medical equipment and supplies only as instructed.
Report anything unusual to your doctor.
Go to QualityCheck to determine whether your hospital or other healthcare organization is accredited. You can also visit Joint Commission to determine the accreditation.
Visit the Centers for Disease Control and Prevention for more information on health-related topics.