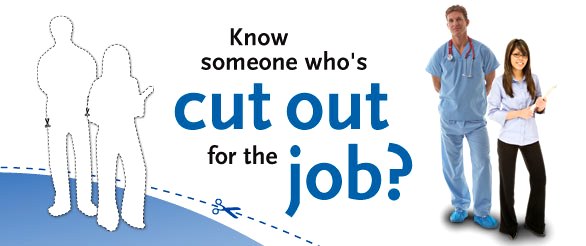 View job openings and apply online
Nursing Opportunities
---
For more than 100 years, Ottumwa Regional Health Center has been committed to the health and well-being of our community and beyond. As a vital part of the Ottumwa Community, ORHC is one of the largest employers in the area and is a regional health center leading the way in quality and safety. From new technology in surgical services with the Da Vinci Robot, an acute rehab unit, the Wound Healing and Hyperbaric Center, the Sleep Disorders Center, Neurology, and much more, ORHC continues to grow and strive to provide the best care possible.
ORHC is always looking for highly qualified medical professionals and support personnel to assist in carrying out our purpose as a hospital:
"To treat everyone like family, providing the peace of mind that comes from receiving extraordinary care, close to home."
ORHC has built a team of highly skilled and dedicated employees by ensuring all employees follow the ORHC Standards of Behavior. This list of behaviors represents the "CARES" characteristics that we look for in our candidates:
Communication
Accountability
Attitude
Respect
Excellence
Service
If you are interested in a position with ORHC, please be aware that these characteristics are, minimally, the traits we seek and value in potential team members. We are a community of compassionate and skilled caregivers devoted to meeting the physical, spiritual and emotional needs of those we are privileged to serve. Click on the Current Job Openings link to see what opportunities are currently available. Ottumwa Regional Health Center is an equal-opportunity employer. To learn more about the Ottumwa Community, click here to visit our community webpage.
Whether it is history, culture, athletics, or music you are looking for, Ottumwa has it all. You'll find something new and exciting to do every day in Ottumwa where there is always a new adventure awaiting on the other side of the bridge.