Ottumwa Regional Health Center to Celebrate Grand Opening of New $4.6 million Cardiac Catheterization Lab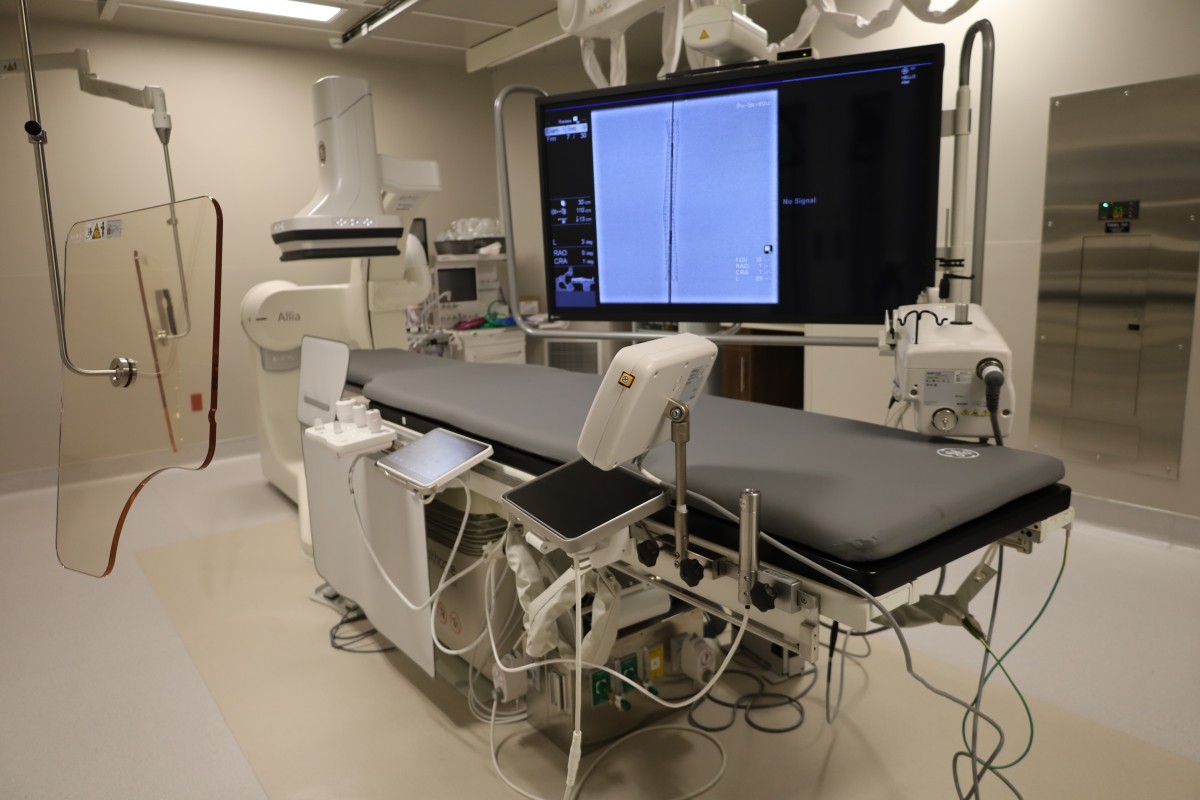 Provides close-to-home access to state-of-the-art interventional heart care in Ottumwa County

OTTUMWA, IA (July 25, 2023) – Ottumwa Regional Health Center (ORHC) will open its new $4.6 million cardiac catheterization (cath) lab with a public Grand Opening on August 1, 2023. The newly constructed 2,500 square foot cath lab features upgraded technology and equipment that enable a leap forward in ORHC's fight against heart disease in the area.

Members of the community are invited to attend the celebration to learn more about the lab and how
its state-of-the-art capabilities benefit the overall health of the hospital's communities. The event will
take place at the McCreery Cancer Center on the hospital campus at 1001 E Pennsylvania Ave. in
Ottumwa. Doors will open at 4:30 p.m. and appetizers will be served. An official ribbon cutting will take
place at 5 p.m. and tours of the new area will be available.

ORHC, an Accredited Chest Pain Center, is only facility within an 80-mile radius offering cardiac
catheterization. The providers and technology within the cath lab will be able to diagnose and provide
treatment for heart blockages and other cardiac conditions without patients leaving the area.

"This is truly an exciting time for Ottumwa Regional Health Center and the entire region we serve," said
William Kiefer, CEO of ORHC. "The completion of this project ensures people in southeast Iowa have
quick access to timely, quality health care close to home, another example of our commitment to
making our community healthier."

In addition to the interventional imaging technology, the new cath lab includes 12-lead EKG and
intravascular ultrasound technology to further enhance the diagnostic and interventional cardiac
capabilities available at ORHC. The new cath lab enables a large number of interventional cardiology
procedures including:
• Coronary angiogram – diagnostic left heart catheterization
• Percutaneous Coronary Intervention (PCI) – also known as angioplasty with stent placement
• Right heart catheterization
• Biventricular Pacemaker insertions
• Implantable Cardiac Defibrillator insertion
• Peripheral (legs, arms, neck) angiogram and intervention
• Cardioversion
• Transesophageal Echocardiography (TEE)
• Implanted Cardiac Event Monitor (Loop Recorder)

To learn more about ORHC's heart care services, visit its cardiac care website.

About Ottumwa Regional Health Center (ORHC)
For more than 125 years, Ottumwa Regional Health Center has served the community of Ottumwa,
Wapello County and the citizens of Southeast Iowa. We are a regional health center providing a wide
range of health services, including emergency medicine, critical care services, medical/surgical, acute
rehabilitation, obstetrics, and pediatrics, as well as specialty services such as cardiac catheterization,
diagnostic and therapeutic radiological services, wound care, pain clinic, sleep lab, pathology, and more.
ORHC's mission is making communities healthier and it is dedicated to being a place where people
choose to come for healthcare, physicians want to practice, and employees want to work.
Read All Posts